It's not hard to fathom that with today's advancement in technology, the internet is still growing with more and more people getting online every single day. Mostly due to the widespread use of smartphones and internet-connected devices, more people around the world now go online daily.
Hootsuite and We Are Social partner to create the Digital 2021 April Global Statshot Report, which suggests that six out of ten people on Earth are now online. The same report stated that in the past year alone, internet users grew by more than 330 million, increasing the number of internet users to more than 4.7 billion beginning April 2021.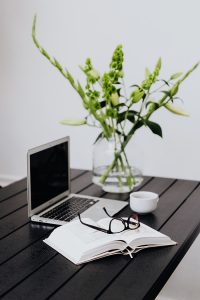 We are not going into an extended detail of the report, but two items that are interesting to note is that there are now 5.27 billion unique mobile users globally.
With a total population of 7.85 billion as of April 2021, this means that two-thirds of the world's population now owns a mobile phone. In the same time period, internet users grew by 7.6 percent.
Over the past 12 months, more than 500 million new users joined social media platforms. With these numbers, can you imagine the huge potential and the opportunity for Digital Marketing here?
What is Digital Marketing?
Marketing online is also known as digital marketing, which allows companies to promote their brands through internet-based interactions and other digital channels. Apart from emailing, social marketing, and internet-based advertising, text and multimedia messages can also be used for marketing purposes.
As compared with traditional marketing, some experts view digital marketing as a totally different field of endeavour. It requires a new in-depth knowledge of customer behaviour and a new way of approaching customers.
In digital marketing, advertisements are delivered via digital channels such as search engines, websites, social media, email, and mobile applications. By using these online channels, digital marketing is one way that companies promote their products, services, and brands.
Consumers do a lot of product research using digital means. Think with Google Marketing Insights reports that 48 percent of consumers start their search on a search engine, 33 percent visit brand websites, and 26 percent use mobile applications.
Points to remember
Consumers can be reached using digital marketing.
Digital marketing encompasses email marketing, content marketing, search engines, social media, etc.
Marketing online today is much more complex than the channels alone, despite the array of channels that marketers can utilise. For marketers to achieve digital marketing's full potential, they need to dive deep into the complexity of today's cross-channel world in order to discover engagement marketing strategies that work.
By analysing the data collected over time, engagement marketing allows you to form meaningful interactions with potential and returning customers. When you engage customers in a digital landscape, you build brand awareness. You also establish yourself as an industry thought leader, and put your business at the forefront when the customer is ready to buy.
Why is Digital Marketing Important?
For any small businesses that have just started, their main concern and focus is how to get their first customers through their doors. It is quite common that they might rely on traditional forms of advertising, namely: newspaper ads, coupons, or even big signs on the side of the road.
Their belief could be that since they offer a good product or service, it won't take long for people to discover them. It may be possible to bring in some business this way, but there is an easier and more effective way.
Online business is a huge prospect network that businesses should explore. This vast market should not be ignored by small businesses, no matter how new they may be.
As a small business owner, we know how passionate you can be in growing your business. We at The Growth Manager will further ignite that passion and help support you to succeed by mentoring you about the intricacies of digital marketing.
There are billions of potential customers online.
With billions of users currently online around the world, 24/7, it can be logical to assume that there are more people to reach out to when engaging in digital marketing.
In order to find customers, your business needs to be exposed, and the online market is the perfect way to do it.
It is natural for people to want to learn more about your business after hearing about it. It is also natural for them to look for your presence online to see if you exist. And they may lose interest in you if they can't find anything about you online.
Digital marketing is fast and affordable.
Compared to traditional marketing, digital marketing is much more affordable. Small business owners who have limited resources can't afford to advertise traditionally. Even the simple process of printing flyers for your business is costlier and time-consuming than engaging in digital marketing.
With a bit of research, digital marketing allows your company to get started right away. What's hilarious is that sometimes as a business owner can get so bogged down by running their business they can actually forget why they created it in the first place, more so, conduct research to improve their business further through digital marketing.
A better return on investment.
Advertising online, whether paid or free, is considered by many businesses as having a much better return on investment. This is due to the fact that most customers today can be found online, where you can have a higher conversion rate.
Once you identify your target audiences, you will be able to develop marketing strategies that can turn your leads into customers.
Your competitors are doing it if you aren't.
Nothing stops your competition from doing it. Moreover, they are establishing themselves online and increasing traffic to their website.
Observe what your competitors are doing and make note of it. With what you know, you can create a better strategy to drive more customers to your website than your competitors.
Marketing professionals use digital marketing tools online to manage their online marketing platforms. These tools can help companies monitor their competition. It is beneficial to learn all the strategies they have implemented on their brand.
Reach out to your customers.
Another reason you have to include digital marketing is, so you can build relationships with your customers.
Customer service is a vital aspect of digital marketing. Marketers develop relationships with their customers by answering questions they have, resolving issues they encounter about a product, and converting them into repeat customers.
It is possible to boost your business when you build a good relationship with your audience.
Get hold of mobile users.
Early on in this article, we mentioned that there are currently more than 5.27 billion unique mobile users globally. Many, if not most, of them are doing research or using social media.
You can reach out to these people by employing digital management. Knowing this, you can promote your business in numerous ways in which mobile phone users are targeted.
Establish or improve your brand's reputation.
You can establish a relationship with your customers by using digital marketing. You can show your customers what makes your business unique and how you can help them.
But, you may not be able to cater to your customers efficiently even with your reputation at stake if your passion for the business is waning or askew. But with our help at The Growth Manager, we reignite that passion for you to successfully run your business, even with something as simple as a chat.
Passion is so important, and it is also something that cannot be faked. People and customers can see if businesses are not passionate about their business. Observe that successful business owners are usually the ones who are passionate at what they do.
Needless to say, passion adds to your brand's reputation.
It can bring higher revenues.
A higher conversion rate and return on investment make digital marketing more revenue-active than traditional marketing.
Additionally, digital marketing can help you save money when it comes to marketing your brand.
How Digital Marketing Can Grow Your Business?
Let us give you a proper perspective on this one. You might have an up and running business and your local foot traffic and sales is doing good. Good, but not that great.
With digital marketing, you will be able to find a much larger pool of potential customers than you will be able to attract locally. By utilising digital marketing, you can reach a broader audience in a way that is both cost-effective and measurable.
While traditional marketing strategies are not completely gone, marketing experts now employ far more sophisticated techniques than we used to know. Several new markets have opened up because of the internet.
A successful business today depends on the digital age, and your business will not grow if you don't participate in it. And we can help you bridge that gap and be a witness to your accomplishment in gaining any win. It is something that truly is important to us as a business, and we are passionate about being able to make a difference.
Businesses can gain a lot of opportunities and growth from digital marketing. Exposure and increased sales are possible. Ultimately, you want to increase your profit as a business owner.
Your business will grow, and your sales will increase if you get your hands on digital marketing. Moreover, we are glad to be able to help fellow passionate business owners support their customers without losing sight of what they were passionate about when they created their businesses in the first place.
Businesses of today need digital marketing in order to survive. Your business needs to be exposed to a larger audience if you want to grow. Even though digital marketing may sound daunting at first, if you passionately learn more about it, your company will see that there is a great deal of potential for expansion.
Overall passion is something that is one of the reasons why The Growth Manager was created. It was due to our passion for helping business owners that we decided to step up to the plate.
So let's work together and rediscover your passion for business, and help it grow.