Digital Marketing Mentoring Pack
Digital Marketing Mentoring Pack
Generate traffic, turn traffic into leads, turn leads into sales
Every week, there seems to be a new trend business owners need to know to successfully grow their business. With the help of our Digital Marketing Mentoring Program, we work with you on developing your Marketing Goals, Strategies and then assist in the implementation of your marketing activities.
Generate traffic, turn traffic into leads, turn leads into sales.
Throughout our 6-session program, we create strategies for everything from Social Media Engagement, Blog Content Creation, and Email Marketing to ensure you are communicating with the right audience at the right times.
Contact us today to get started!
Sed ut perspiciatis unde omnis
Our Digital Marketing Mentoring Pack will assist you in connecting with your customers in the right place, and at the right time.
Our 6 One Hour Mentoring Meetings (via Zoom) to assist in the creation of the following:

Digital Marketing Strategy Creation
Digital Marketing encompasses a lot and can be overwhelming. We will help you build a solid digital marketing strategy with our tried and tested processes.
Digital Marketing Planner Creation
Preparation is everything. Assists you in the creation of an integrated marketing plan that includes email marketing and SEO, content marketing, and social media marketing

Digital Marketing Content Creation
Produce written or visual content, or a combination of these formats, to offer information, message, and entertainment to your target audience and attract web traffic.

Digital Marketing Presence Optimisation
Optimise how your business appears to people, search engines, and other digital media platforms through all your digital assets including your content creation, email, website, and all your social media.
Sed ut perspiciatis unde omnis
Helps you to make your online presence felt and be found by your target audience and in turn effectively convert ideal clients into loyal customers. Build your audience by employing digital marketing opportunities and ensure your brand messaging resonates with your ideal clients.
Inclusive with this package, you will also get:
Guide to Digital Marketing Training
It is packed with insights and strategies for business owners looking to hone their skills, learn the latest trends in digital marketing.
Guide to Email Marketing Training
Exploit this decades-old and most effective king of marketing channels to your advantage and effectively use and incorporate it in your marketer's toolbox.
Guide to Social Media Training
Social media increases website traffic, brand awareness, engagement and whatever your marketing goals are. This guide will teach you to design various types of content for different social media platforms.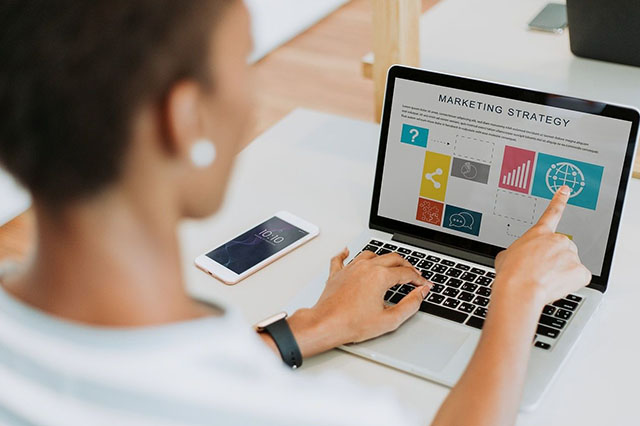 Nemo enim ipsam voluptatem
Prompt immediate responses from your viewers, readers, and listeners today!